Movie News
Penelope Cruz Re-Team with Sergio Castellitto for Venuto al Mondo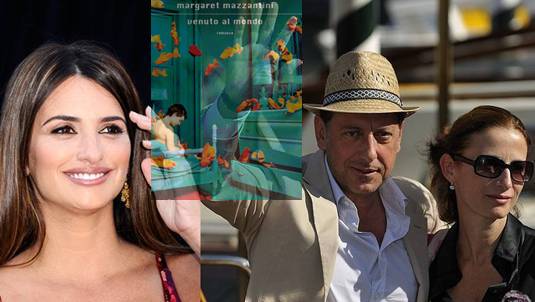 No doubt  Penelope Cruz is an actress that every director wants to work with her again – her collaboration with both Pedro Almodovar and Woody Allen confirms it.
Pe was honored for her roles in critically acclaimed Almodovar's movies such as Broken Embraces and Volver, and playing in Allen's Vicky Cristina Barcelona she has achieved nothing less – she picked up a Best Supporting Actress Oscar. They got together again for the latest Allen's Rome-set project, with working title The Wrong Picture.
And now it is another reunion to be! This time it's the Italian director Sergio Castellitto. You know that guy, the two have had a successful collaboration on the romantic drama Don't Move back in 2004. His next effort behind the camera is a war story Venuto al Mondo based on Italian best-selling novel of the same title, written by his wife Margaret Mazzantini, whose novel Non Ti Muovere inspired Castellitto to make his first film with Pe Cruz.
The book has a persuasive story of hope and love set against the background of the Balkans conflict of the 90s. The key role plays Gemma, a woman who, along with her adolescent son, returns to their common roots in Sarajevo.
Cruz reportedly said that playing the character Gemma would be one of the most important occasions in her film career. She also added that although generally she doesn't like war stories, Venuto al Mondo is the one that moved her to the extent that it hurt. The actress read the Spanish version of the book and speaking of language Pe said the following:
I like that it's a movie that's not Spanish or English. I love this part of the job that lets you become someone else with a different nationality. I guess I have to start studying Italian again.
Cruz, gets her biggest Hollywood come back with a starring role opposite Johnny Depp in next month's Pirates of the Caribbean: On Stranger Tides. Glory days are certainly not behind her.
Check out her acting skills below:
[youtube]http://www.youtube.com/watch?v=6sSyxF_GUQc[/youtube]
Don't Move, Trailer
[youtube]http://www.youtube.com/watch?v=KR_9A-cUEJc[/youtube]
Pirates of the Caribbean: On Stranger Tides, Official Trailer 1