Movie News
Sharlto Copley and Michael Nyqvist In Sebastian Cordero's Sci-Fi EUROPA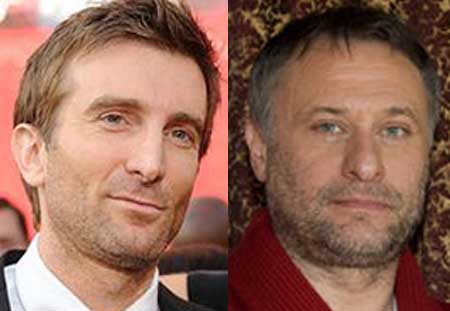 I love sci-fi. When it's reasonable, of course. I mean, I do like planets and stars and stuff, except when they're green and when they smell or taste bad. So, thank God I'm here to report that something interesting is coming and this time I'm talking about a project which comes from director
Sebastian Cordero
, with simple but catchy title –
Europa
. What's catchy about that, I have no idea, but I still think it sounds good. At this moment I know that Europa is the story of a six-person team of astronauts "from various international space stations who are sent by a private sector corporation to be the first manned mission to Jupiter's fourth moon." Any thoughts who should star as that astronaut-team, or whatever? Well, stop thinking, here's the cast! Apparently,
Sharlto Copley
(District 9),
Michael Nyqvist
(the Swedish Girl With The Dragon Tattoo),
Anamaria Marinca
(4 Months, 3 Weeks and 2 Days) and
Daniel Wu
are all attached to star in this project. Doesn't sound so bad, right? And, the good news is that, according to the latest reports, pre-production has commenced! Cordero is directing the contemporary space adventure from a script by
Philip Gelatt
, and another interesting news includes production designer Eugenio Caballero. He's probably best known as a man who worked on Guillermo Del Toro's
Pan's Labryrinth
and the good thing is that he's on board when it comes to Europa as well. So, once again – this should be huge.