Movie News
Spartacus' Liam McIntyre Joins HERCULES 3D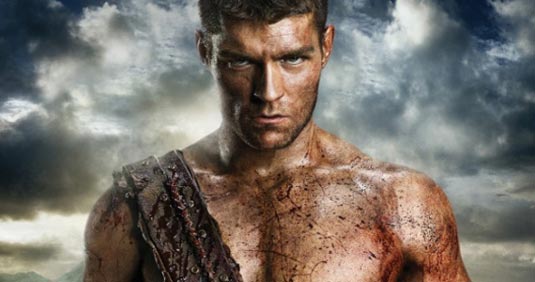 If there's an up-side to Spartacus: War of the Damned coming to finish last week or so, it's that it frees up the cast for other projects. Between shooting in New Zealand and the rigorous gladiator training, availability for films between seasons probably wasn't particularly plentiful, but now it looks like the series' star,
Liam McIntyre
, has already found his next project. He'll be starring alongside
Kellan Lutz
in
Renny Harlin
's
Hercules 3D
. Kellan Lutz will play the title role in this period-action film, which is not to be confused with the Hercules project in the works, with Dwayne Johnson attached to star. According to
THR
, Liam McIntyre has signed on to play a young army captain who becomes Hercules' most trusted battlefield companion. McIntyre's character and Hercules are sold into slavery after being deceived by an evil king (Eurystheus?). The two partner up to fight for their freedom. For those of us who watched McIntyre filling in as the really 'next best' actor for late
Andy Whitfield
in Starz's Spartacus series (and cried upon his death… what? I'm a sucker for heroics), it's not difficult to picture him fighting his way out of slavery. The Australian actor joined Spartacus after the first season, following the death of the original star, Whitfield. McIntyre played the title role in Spartacus: Vengeance and the most recent and final season, Spartacus: War of the Damned, which had his character leading an army of rebels through Italy to fight the Roman armies led by Caesar and Marcus Crassus. Prior to Spartacus, McIntyre appeared in an episode of The Pacific, but the majority of his credits were for projects in Australia. Hercules 3D will not only be his first post-Spartacus role, but his first big Hollywood film. And I think I can see a bright future for the actor. Hercules is set to star shooting next month in Bulgaria.