Movie Posters
Sundance: L Trailer by Efthymis Filippou DOGTOOTH and ALPS Co-Writer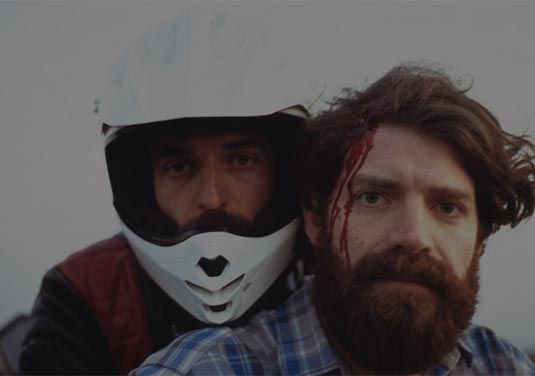 Cars are dead! Long live motorcycles!
Confused yet? Well, I don't blame you, we have this kind of situation every single time when we write about Greek movies. So, today we have the first trailer for the upcoming
Babis Makridis
directed movie, titled simply –
L
written by
Efthymis Filippou
who also co-wrote
Giorgos Lanthimos
's directed
Dogtooth
and
Alps
.
The movie will premiere at the 2012 Sundance Film Festival and it's quite interesting story but I guess you've already figured that out from this trailer… L follows a man who's 40, and lives in his car, separated from his wife and kids, who live in a different car. They meet in parking lots. A professional driver, the man delivers honey to a narcoleptic man and often dreams of his friend, who was killed when a hunter mistook him for a bear. Frequently late delivering honey, the man is fired, and his driving skills are questioned. Thrust into existential uncertainty, he abandons "car life" and joins a rogue motorbike gang. What do you think about this one? Let us know!