Movie News
The Artist Director Takes His Next Film to Chechnya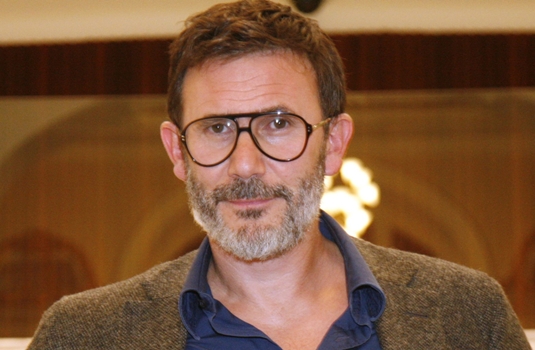 French film director, producer and screenwriter Michel Hazanavicius, best known for his silent movie The Artist, a romance that was nominated for six awards by the Hollywood Foreign Press Association including Golden Globe nomination for Best Director.
He takes the next directorial step towards much darker territory. It's a modern day take, 'set in contempo war-torn Chechnya,' on Fred Zinnemann's Oscar-winning 1948 film The Search, which revolves around 'the tireless search of a displaced Czech mother for her little son, a young Auschwitz survivor, in the aftermath of WW2.'
Hazanavicius commented about the alterations he's making:
In the original film, the story revolved around a young boy who survived a concentration camp. In my film, the focus will be on the special relationship between a woman and a young boy as well.
So it's not going to be a straight remake of the old film.
Furthermore, Hazanavicius's bringing together a number of his collaborators on The Artist — producer Thomas Langmann will again return, while Bérénice Bejo, the charming co-star of the Weinstein Company's awards idol in addition to being Hazanavicius' wife, who starred in both the original 'OSS 17' and the current silent movie homage, will take the lead role, of a woman working for an NGO in the region.
According to Hazanavicius his new drama will be in color and soaked in dialogue – 'totally different from The Artist.'
[youtube]http://www.youtube.com/watch?v=67f9ARWP1E4[/youtube]
The Search – Theatrical Trailer