Movie News
The Director of TWILIGHT: NEW MOON Plans Post-Apocalyptic Novel Series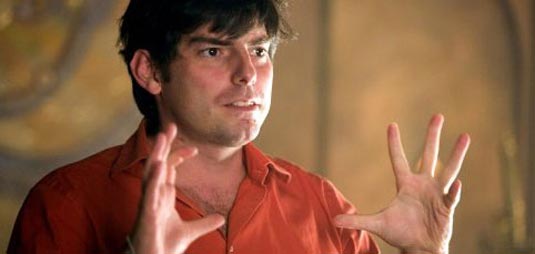 Mr
Chris Weitz
has decided this time to put his writing skills to the test – after directing
New Moon
(the second installment in the franchise),
About a Boy
and the original
American Pie
, he will author a trilogy of post-apocalyptic novels aimed at teen and young-adult population (which could make way for the next book-based franchise). Megan Tingley, a publisher at Little, Brown Books for Young Readers which is a division of the Hatchette Group Book, claimed that "Chris Weitz offers a premise that is completely provocative and irresistible for teens: What if we ran the world?" (now where have I heard THAT before? Oh, yes, '
The Tribe
' series!) She also said that they were impressed by his story-telling ability, which shows it (the story) as vividly on the page as it would on the (big) screen. He might be trying to establish roots for the aforementioned franchise (anything, just… just to pull his name away from Twilight!), who knows! In any case, bear in mind that he's already a 'veteran sailor' in these 'waters of transformation', having successfully adapted lots of material he's directed over the years, including
The Golden Compass
and the (hateful) Twilight Saga: New Moon. '
The Young World
', the first of the three-book series, is set to hit bookstores in spring 2014. We can only wait until then to see if he's passed the test.