Movie News
THE HUNGER GAMES Are Not Going To Recast Philip Seymour Hoffman
The late, great Philip Seymour Hoffman's final The Hunger Games performance as head game-maker, Plutarch Heavensbee will remain firm and untouched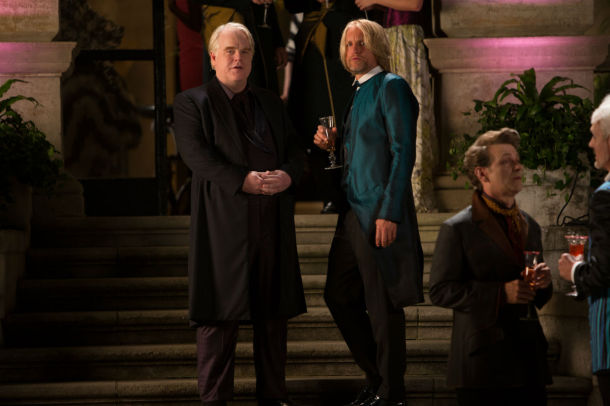 The late, great Philip Seymour Hoffman's final Hunger Games performance as head game-maker, Plutarch Heavensbee will remain firm and untouched. Lionsgate reportedly said that Hoffman had just seven days of shooting left on Mockingjay – Part 2 at the time of his passing and had already finished shooting most of his scenes. The studio also confirmed that his tragic, sudden death would not affect the films' scheduled release dates of November 21st, 2015, and November 20th, 2015. Lionsgate said in a statement:
Philip Seymour Hoffman was a singular talent and one of the most gifted actors of our generation. We're very fortunate that he graced our Hunger Games family. Losing him in his prime is a tragedy, and we send our deepest condolences to Philip's family.
Filming on the two movies, which are shooting back-to-back, began last fall in Atlanta, Berlin and Paris and will continue through the spring. In addition to Mockingjay two films, Hoffman's posthumous releases will include John Slattery's God's Pocket and Anton Corbin's A Most Wanted Man, the two projects that premiered at the 2014 Sundance Film Festival with Hoffman's talents leading the way.