Movie News
"Twilight: Director's Notebook" Coming Next Month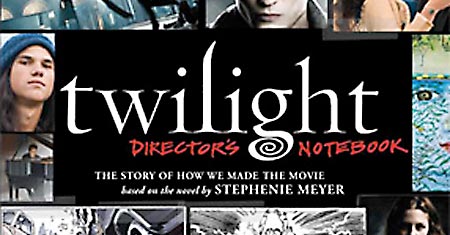 "Twilight" director Catherine Hardwicke is releasing a new book about life on the "Twilight" set – "Twilight: Director's Notebook – The Story of How We Made the Movie". The book will retail for $17.99 and hit stores on March 17th 2009, just in time for the March 21 release of Twilight on DVD. The book will take a look inside Hardwicke's actual production notebook, and according to the publisher, the book will take a look at "inside secrets on casting, location scouting and wardrobe to storyboard sketches, behind-the-scenes photographs, personal notes about Catherine's favorite scenes and much more. Catherine Hardwicke said:
"With this book, I tried to show fans and future directors some of the process that the crew and I went through filming Twilight," said Hardwicke. "My challenge was to translate Stephenie's powerful book and make you feel what she makes you feel when you read her works."
Last december, Hardwicke pulled out of directing the movie's eagerly-anticipated sequel "New Moon." The Golden Compass director Chris Weitz will now helm the film, scheduled for release in November.
"Twilight: Director's Notebook: The Story of How We Made the Movie" cover