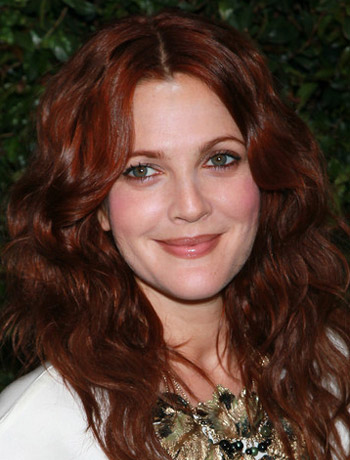 Well, it definitely looks like
Drew Barrymore
is quite serious about her future projects. Apparently, she's now busy with another novel adaptation,
Ally Carter
's
Heist Society
for Warner Bros. Barrymore is also attached to produce the project that is already being described as young adult thriller together with Denise Di Novi and Alison Greenspan. So, as you see, enough reasons for us to start a little chat about the whole thing. At this moment we know that screenwriter
Shauna Cross
, who previously worked with Barrymore on
Whip It
, is set to adapt Carter's novel while Barrymore will also supervise the writing. According to
THR
, Warner Bros. is aging the characters a notch into their early 20s. Here's a little description of the novel: "After a childhood spent assisting her father, one of the world's most talented art thieves, Katarina Bishop tries to leave the family business behind when she forges her way into a New England boarding school. She quickly discovers, though, that her past is inescapable. Her father has been accused of stealing already stolen masterpieces from a dangerous Italian billionaire. Certain that her father is innocent, Kat resolves to find the missing paintings and return them to their unsavory owner, who has given her a two-week deadline. Carter, the author of the Gallagher Girls series, skillfully maintains suspense as Kat assembles a team of teen accomplices, travels across Europe, and plots an impossible art heist to save her dad…" We'll definitely keep an eye on this one, stay tuned for more updates!