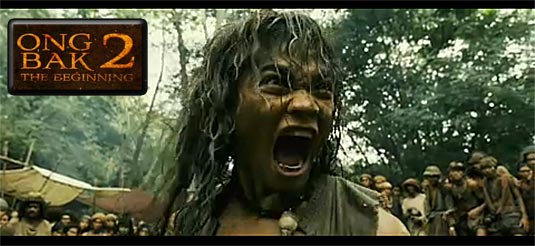 Magnet and Apple has just released the new teaser trailer for Tony Jaa's "Ong Bak 2: The Beginning."
Plot: Set in the regal times of King Naresuan, Tien (Tony Jaa) is a man who was born into nobility but had it stripped from him after his parents were brutally murdered. During his childhood Tien learned Khon, a form of dance which is usually reserved for royalty. Although he didn't know it yet, Khon would later prove to be an invaluable aide to him. After seeing his parents murdered at the tender age of 10, Tien is forced to live on the streets where he is eventually captured by a group of thieves who take him in and teach him how to steal and fight.
The film, directed by Tony Jaa and Panna Rittikrai (Kerd ma lui, The Bodyguard), stars Tony Jaa, Sorapong Chatree, Sarunyu Wongkrachang, Nirut Sirichanya, Santisuk Promsiri and Primorata Dejudom.
"Ong Bak 2: The Beginning" will be available on Amazon, VOD and XBox Live on September 25th and released theatrically on October 23rd, 2009.