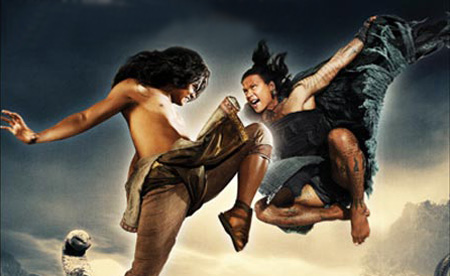 Here we have today the first clip from Tony Jaa's "Ong Bak 2" and the second International trailer for the movie. Check them out below.
"Ong Bak 2" has no actual connection with the first "Ong Bak" besides Tony Jaa's involvement. The movie is directed by Thai martial artist Tony Jaa himself as his first feature film.
The script was written by stunt coordinator and filmmaker Panna Rittikrai who previously wrote the screenplay for "Ong Bak" and "Born to Fight".
A young man in the Ayutthaya period grows up among villagers who preserve the legacy of the traditional khon masked dance. He becomes an outcast when he finds that his firm limbs weren't made to pursue the specialty of his ancestors, but with the advice of a mysterious guru he's able to develop a new style of fighting which mixes the strength of martial arts with the regal elegance of khon dance. Then he's ready to go out and fight the enemy.
"Ong Bak 2: The Beginning" which stars Tony Jaa, Sorapong Chatree, Sarunyu Wongkrachang, Nirut Sirichanya, Santisuk Promsiri and Primorata Dejudom is scheduled to hit US theaters on October 23, 2009  in limited release.
International Trailer