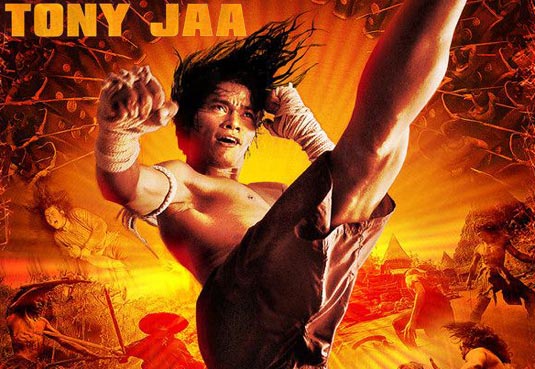 Check out French movie trailer for "
Ong-Bak 2
" starring
Tony Jaa
.
Plot summary:
Thailand, the fifteenth century. Prisoner of slave traders who are getting rid of it by delivering to the crocodiles, the young Tien is saved by the mysterious Chernang Commander Garuda bandits. Under his wing, the child will soon learn to master a multitude of martial arts techniques of warfare and handling of many weapons. Now adults, Tien (Tony Jaa) passes tests with flying making him an accomplished fighter, and became one of the most respected members of Garuda. But the young man is driven since childhood by a dark desire for revenge that nothing can stop it. His target: the terrible Rajasena lord responsible for his misfortunes past, and it will reach its once formidable lieutenants defeated.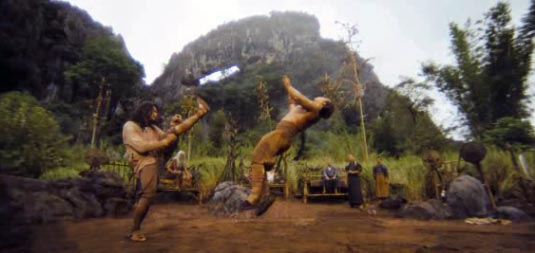 "Ong-Bak 2" is directed by Thai martial artist Tony Jaa himself as his first feature film. The script was written by stunt coordinator and filmmaker
Panna Rittikrai
who previously wrote the screenplay for "Ong Bak" and "Born to Fight". The film
is scheduled to hit US theaters on October 23, 2009  in limited release.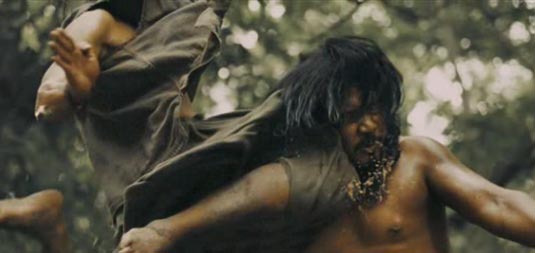 The new poster has also arrived online and you can check them both out below.
"Ong-Bak 2" poster
"Ong-Bak 2" trailer: