Movie News
Paco Cabezas MR. RIGHT Set For U.S. Debut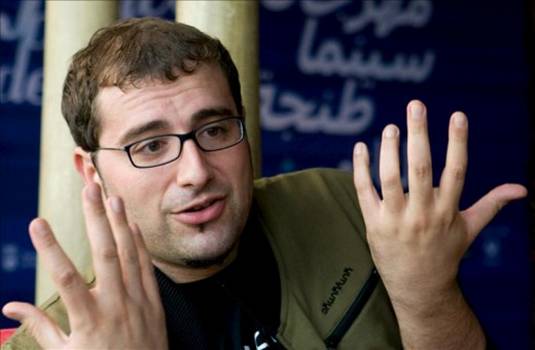 Talented filmmaker Paco Cabezas has joined a growing number of young Spanish directors 'booked' for U.S. producers. He has been tapped to helm Mr. Right, his favorite combination of a rom-com and indie actioneir, written by Max Landis (Good Time Gang) and produced by Circle of Confusion, the company owned by David Alpert and Lawrence Mattis who were behind the AMC's hit TV series 'The Walking Dead.'
Cabezas has achieved greater commercial success with his scripts (Spanish Movie, Bon Appétit), but here he has nothing to do with writing. Young Spanish cineaste explained to Variety that the film will be about a girl who falls for a guy seemingly perfect, but turns out to be a professional murderer.
The author of Neon Flesh added his third feature will be filmed in the U.S. with a local cast currently auditioning, and to have violent scenes 'highly aesthetic and choreographed.'
Considered by some as 'Spanish Tarantino' because he developed his cinematic style from a state-of-the-art video, Cabezas has previously directed two feature films, both Spanish production, but filmed in Argentina; the horror flick The Appeared and the action comedy Neon Flesh, a successful development of a short film of the same title years ago.
The first one had a very limited distribution while the second, despite having Mario Casas, the idol of the school-leaver generation was a major disappointment to its producers.
Working as a screenwriter, Cabezas also failed with Sexykiller, Die For It, but he succeeded with Spanish Movie and was praised by critics for the romantic comedy Bon Appetit.
Check out the trailer for Neon Flesh, the stylish, edgy crime flick that plunges headlong into the fringe world of pimps and junkies where succeeding in business can cost your life….
[youtube]http://www.youtube.com/watch?v=Gnzg_ZYLkCU[/youtube]
Neon Flesh Trailer  
 Source: Variety