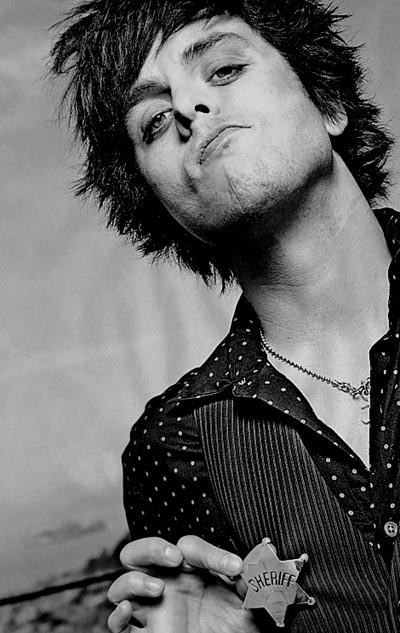 He's the frontman of the Green Day, but we'll soon have a chance to watch him on a big screen in a movie adaptation of the musical American Idiot.
As you already guess, we're talking about well-known Billie Joe Armstrong, and we're not surprised by this news at all. After all, he's the same guy who played the role of St. Jimmy on Broadway.
So, at this moment we know that the American Idiot movie will be directed by Michael Mayer, (who's, by the way, responsible for the stage musical as well), Dustin Lance Black (Milk) will be responsible for the script, and the whole thing will be produced by Tom Hanks' PlayTone Productions.
As we previously reported, "American Idiot uses the songs of punk band Green Day to tell the coming of age story of three small-town guys in a post-9/11 world. One joins the armed forces, another moves to the city and gets mired in a drug habit, and the third stays home and gets his girlfriend pregnant.
There is little dialogue beyond the Green Day tunes. The musical is directed by Spring Awakening's Michael Mayer and the music supervisor is Tom Kitt with much involvement from Green Day and their lead singer/songwriter Billie Joe Armstrong."
Here's what Playtone partner Gary Goetzman had to say about this adaptation in an interview:
"Mamma Mia! proved that if the musical is right, obviously it can go into the stratosphere, as far as box office gross. We're always looking for musicals. If we can do that, it'd be a genre that's as respected as any produced by the studios.
Maybe there will be three musicals a year, maybe five. I think that's important otherwise we'd just have this tentpole mentality where if it's not based on a comic book or cost $200 million, you're stacked in like pillars. We need all these genres to be respected and we need the studios not to be afraid of them," he said.
So, now, when it's finally confirmed that Armstrong will be the part of the movie as well, I'm sure that Green Day fans have a reason to be satisfied. And interested in the whole thing as well. Are you?