Movie Photos
New Images of Mads Mikkelsen as Hannibal Lecter in HANNIBAL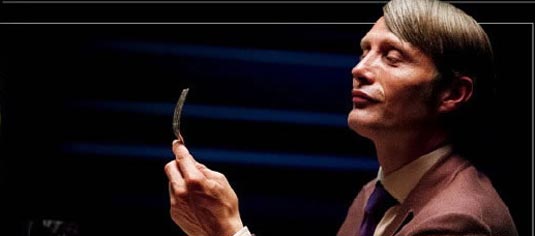 Here are some great new images of
Mads Mikkelsen
as a young Dr. Hannibal Lecter in the upcoming NBC's
Hannibal
. Amazing stuff, indeed! As you already know, this pilot comes from director
David Slade
, and from what we heard about the project so far, it will help us to finally understand who Dr. Lector really was.
Hannibal is developed for television by Bryan Fuller, and the series is based on the series of novels by Thomas Harris. The whole thing will center on the relationship between FBI criminal profiler Will Graham and Dr. Hannibal Lecter, a forensic psychiatrist who soon became Graham's most cunning enemy.
What's definitely great about this pilot is that some seriously good cast is on board. Beside Mikkelsen, it also stars
Hugh Dancy
as Graham,
Lawrence Fishburne
as their boss, and
Scott Thompson
as part of the FBI unit. The series has received a 13 episode order for its first season and, unlike most network shows, any future seasons will also feature 13 episodes. Unfortunately, that's all we know about Hannibal so far, but we're (almost) sure that we can expect to see the series sometime in early 2013. When exactly – stay tuned to find that out!