Movie News
Will Gluck to Direct Ben Mezrich's Sex On The Moon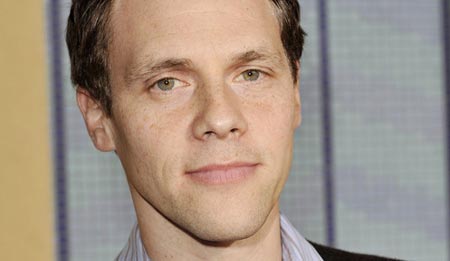 Easy A helmer, Will Gluck, is in talks to direct an adaptation of Ben Mezrich's book with quite interesting title Sex On The Moon.
Yeah, that Ben Mezrich, guy whose The Accidental Billionaires was adapted by Aaron Sorkin into a screenplay for The Social Network.
So, no wonder we already learned that producers Scott Rudin, Michael De Luca, Dana Brunetti and executive producer Kevin Spacey (and I'm sure you already know they all worked on The Social Network) will all return for Sex on the Moon.
So, now when we know that Gluck is in talks with guys from Sony to direct this story, the only thing we're worried about is his latest project Friends With Benefits which he's currently working on.
Check out the Sex On The Moon synopsis: "Thad Roberts, a fellow in a prestigious NASA program had an idea – a romantic, albeit crazy, idea. He wanted to give his girlfriend the moon. Literally. Thad convinced his girlfriend and another female accomplice, both NASA interns, to break into an impregnable laboratory at NASA – past security checkpoints, an electronically locked door with cipher security codes, and camera-lined hallways – and help him steal the most precious objects in the world: the moon rocks.
But what does one do with an item so valuable that it's illegal even to own? And was Thad Roberts – undeniably gifted, picked for one of the most competitive scientific posts imaginable, a possible astronaut – really what he seemed? Mezrich has pored over thousands of pages of court records, FBI transcripts, and NASA documents and has interviewed most of the participants in the crime to reconstruct this Ocean's Eleven–style heist, a madcap story of genius, love, and duplicity that reads like a Hollywood thrill ride."
Just in case you're interested in this kind of stories, book hits stores this July. And, when it comes to the Sex On the Moon adaptation – we'll keep an eye on it.