Movie News
David Goyer and Jonathan Nolan Working on Batman 3 Script?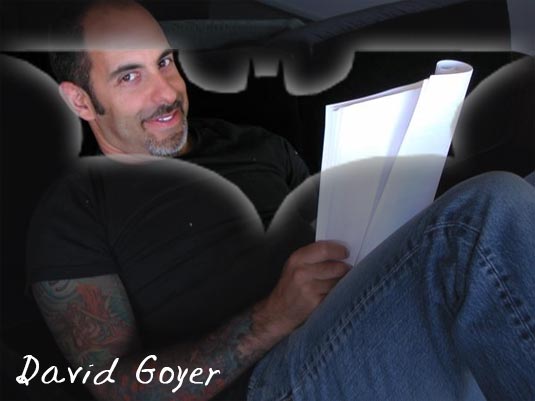 According to
Deadline Hollywood
,
David Goyer
(Blade: Trinity) has left his role as showrunner on ABC's sci-fi drama "FlashForward" to concentrate on his movie career.
"As my feature projects have started ramping up again, I felt I was being pulled in too many directions,"
Goyer said in a statement.
"I'm proud of the show and excited about the relaunch. It's in great hands."
He will still be involved with the show as the 23-episode order is completed. Goyer penned the script for "Batman Begins" and penned the story for "The Dark Knight," and is now writing the Batman 3 installment with Christopher Nolan's brother
Johnathan Nolan
, who has worked on his brother's films "Memento", "The Prestige", and "The Dark Knight." Gary Oldman promised last year at Comic Con that shooting on Batman 3 would happen this year, and if the Nolans and Goyer move swiftly, that just may turn out to be true.