Movie News
David Goyer Developing Low-Budget DC Adaptations
David Goyer will be shepherding cinematic versions of titles like Suicide Squad, Deathstroke, Booster Gold, Team 7 and more, through the development process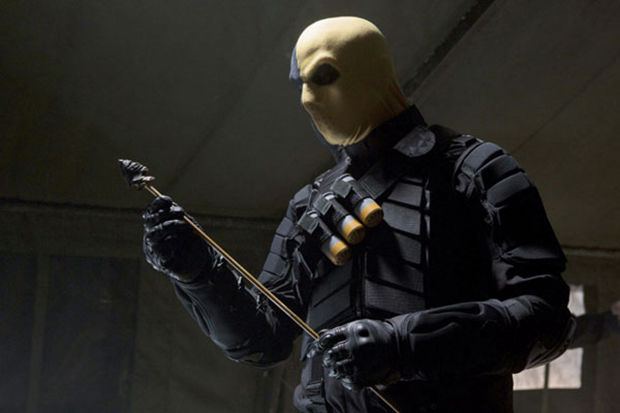 Bleeding Cool broke the news that DC and partner Warner Bros. are planning to bring some of their lesser known characters to the big screen with some relatively low budget affairs. The site has word
David Goyer
will be shepherding cinematic versions of titles like
Suicide Squad, Deathstroke, Booster Gold,
Team 7 and more, through the development process. More or less this makes him to become DC's version of Marvel Studio boss
Kevin Feige
, except some of these films would be made for as little as $20 million, with
Suicide Squad
seemingly being the top pick of that litter and the more expensive film at around $40 million before marketing costs (in comparison,
Man of Steel
had a price tag of about $225 million). DC/WB reportedly plans to release these films twice a year ; one in the spring and one in the winter. Check out what makes each one such an exciting prospect due to DC Comics Database.
Suicide Squad – A team of imprisoned super-villains who perform high-risk missions for the U.S. Government in exchange for commuted sentences. They are formally known as Task Force X. The team's actions are highly classified, and the government is able to deny any involvement by claiming that they are not responsible for the damages of a random super-villain attack. Deathstroke – The world's greatest assassin/mercenary and an enemy of the Teen Titans. Originally a soldier in the U.S. Army, he was part of an experimental super-soldier project where he gained enhanced strength, agility and intelligence. Booster Gold – A time-traveling super-hero from the 25th Century who uses high-tech equipment to fight crime, alongside his robotic side-kick Skeets. His best friend and most regular partner is Blue Beetle. Not taken very seriously by his peers because of a careless and somewhat egotistical attitude, he is frequently under-estimated. Team 7 – A black-ops military unit working for the U.S. Government. They were originally part of the Wildstorm Universe, working underneath Miles Craven of I.O.. This team included Arclight, Backlash, Bulleteer, Deadeye, Deathblow, Slaphammer, Topkick and Wraparound. Craven exposed them to the Gen-Factor on a suicide mission, leading them all to develop super-powers.