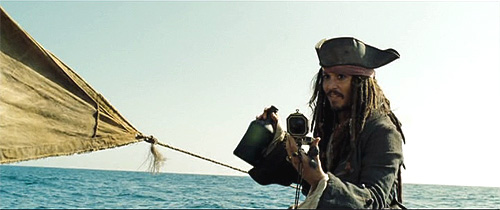 UPDATE

September 2, 2010 Ian McShane as Blackbeard First Look! Walt Disney have been planning to release the fourth installment of its most successful trilogy Pirates of the Caribbean 4 in 2011.Though many reports are conflicting on how the studio get on the fourth film, many favors that the fourth film will focus solely on the renowned Captain Jack Sparrow. Further, it was said that as the studio is trying to downsize the film's budget, the fourth installment would probably have a lighter take on the special effects.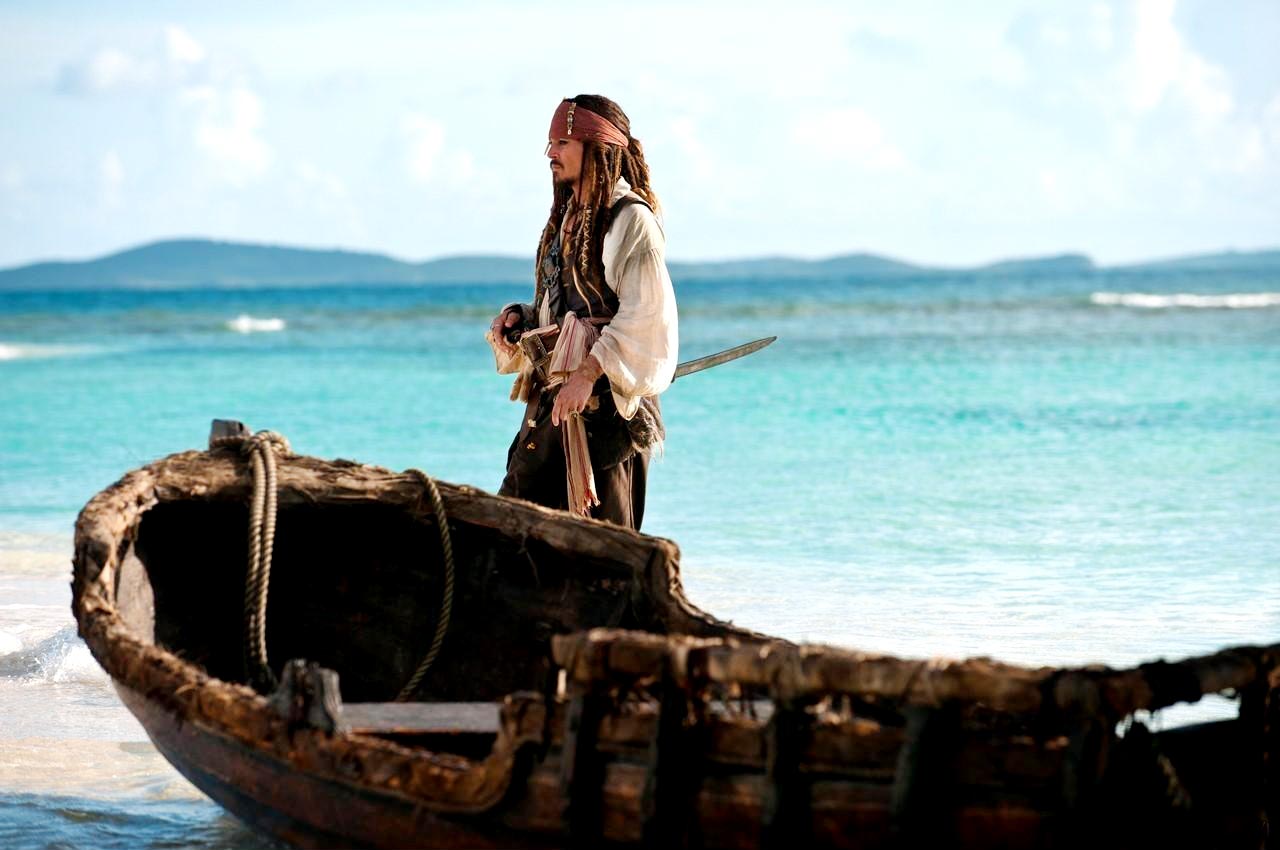 Although there has been no definitive word yet on if or when Walt Disney Pictures and producer Jerry Bruckheimer might set sail on a fourth Pirates of the Caribbean movie, indeed, both the cast and the filmmakers said while promoting last summer's Pirates of the Caribbean: At World's End that the franchise would be taking a well-deserved break, rumors have now surfaced about the plot to Pirates 4. So, The production might not begin until sometime between 2009-2011. Johnny Depp is all but set to reprise his role as Captain Jack Sparrow. Also reportedly expected to return are co-star Geoffrey Rush. It could be disappointment for fans that Orlando Bloom and Keira Knightley are not expected to be back, but it's not official yet. "Pirates 4 "would toss the Elizabeth & Will characters [portrayed by Keira Knightley and Orlando Bloom, respectively] over the side in favor of doing a bawdy buddy picture which would star Jack Sparrow & Barbossa. Where both captains of the Black Pearl would initially be competing for the exact same prize.But eventually all the double crossing would have to stop as these two rivals were then forced to join forces in order to defeat some supernatural terror." The first three 'Pirates' films which features Johnny Depp, Orlando Bloom and Keira Knightley have been extremely successful as it gained millions of dollars each. The first film 'Pirates of the Caribbean: The Curse of the Black Pearl' has grossed $305.4 million domestically and $654.3 million worldwide. Further, 'Pirates of the Caribbean: Dead Man's Chest' got better reception by earning $423.3 in North America only and over one billion dollars around the world, while the third 'Pirates of the Caribbean: At Worlds End' reached $961 million in its worldwide sales.
UPDATE September 25, 2008 Walt Disney Studios held a massive event at the Kodak Theatre in LA, during which the Studios' chairman, Dick Cook, previewed all of Disney's upcoming films for the next few years. And Johnny Depp was at the heart of it all. The actor showed up on stage for a triple announcement which apparently ties him to Disney for some time. That announcement was…excitable! You can read it HERE

UPDATE

March 13, 2009

We could say that

Keira Knightley

confirmed that she is done with the role of Elizabeth Swann and Pirates movies. Knightley said:
"It was a completely fantastic experience, and it was an amazingly large portion of my life, but I don't think I need to go there again. I think that it's done. But I'm very excited to see the next one. And Johnny Depp as Jack Sparrow is so wonderful in that character. I think it'll be wonderful."
You can read more HERE

UPDATE

April 8, 2009 Keira Knightley said she had "completely fantastic experience" with Pirates but "it's time to do different things." Now "Pirates of the Caribbean" director Gore Verbinski tells the same.
"I had a fantastic time bringing Pirates to life, and I am eternally grateful to Jerry, Johnny and the rest of the creative and production team. I'm looking forward to all of us crossing paths again in the future."
Read more here

UPDATE June 11, 2009

Producer Jerry Bruckheimer revealed that a new "Pirates Of The Caribbean" movie is a "priority" for Disney!

Bruckheimer said that the original writers, Terry Rossio and Ted Elliot, were "writing 'Pirates' as we speak," and he said it was "funny" and a "whole new way of going" although he wouldn't share more than that.

You can read more HERE

UPDATE

July 24, 2009 Oren Aviv, Disney's Head of Production, has confirmed that "Pirates of the Caribbean 4" will begin shooting next year with an anticipated release in 2011! Read more about this great news HERE

UPDATE

August 3, 2009 Gore Verbisnki, who directed the "Pirates of the Caribbean" trilogy, will not return to helm "Pirates 4" so, Disney has contacted director Rob Marshall about directing the next  movie. You can read more HERE

UPDATE

September 12, 2009 Disney has finally announced the fourth installment of "Pirates Of The Caribbean." Film number-four will be titled "

Pirates of the Caribbean: On Stranger Tides

" and it will be released in the summer of 2011 You can read more HERE UPDATE October 7, 2009 Pirates of the Caribbean: On Stranger Tides will officialy be based on Tim Powers' novel with the same name Read more HERE UPDATE November 22, 2009 Rob Marshall (Memoirs of a Geisha, Chicago) confirmed that he'll be working for Disney / Bruckheimer to bring us Pirates of the Caribbean 4 which is entitled "Pirates of the Caribbean: On Stranger Tides" Read more HERE UPDATE January 7, 2010 …fourth installment of "Pirates of the Caribbean" film franchise has moved to Thor's May 20th, 2011 spot. Read more HERE UPDATE February 10, 2010 Penelope Cruz is going to be the leading lady in the fourth installment of "Pirates of the Caribbean"? Read more HERE UPDATE February 22, 2010 Ian McShane is reportedly in talks to star in Pirates of the Caribbean: On Stranger Tides. If McShane does sign on, he will play Blackbeard, the infamous pirate and villain in the movie… Read more HERE

UPDATE

March 21, 2010 Here are some new details on Penelope Cruz' character Read more HERE

UPDATE

April 10, 2010 Max Irons, Sam Claflin, Stephen Graham Join Pirates of the Caribbean: On Stranger Tides Read more HERE

UPDATE

April 17, 2010 Astrid Berges-Frisbey will be playing a beautiful mermaid that Captain Jack Sparrow encounters on his travels. Read more HERE

UPDATE

May 4, 2010 Disney Cutting Costs On Pirates of the Caribbean 4 Read more HERE

UPDATE

May 19, 2010 Pirates of the Caribbean 4 In 3D Read more HERE

UPDATE

June 3, 2010 Stephen Graham Joins Pirates of The Caribbean 4 Read more HERE

UPDATE

June 13, 2010 Australian actress, Gemma Ward joins Pirates of The Caribbean 4 Read more HERE

UPDATE

July 20, 2010 Pirates of the Caribbean 4 NEW Set Photos HERE

UPDATE

July 22, 2010 Official Pirates of the Caribbean 4 Plot Synopsis: Captain Jack Sparrow (Johnny Depp) finds himself on an unexpected journey to the fabled Fountain of Youth when a woman from his past (Penelope Cruz) forces him aboard the Queen Anne's Revenge, the ship of the formidable pirate Blackbeard (Ian McShane). UPDATE September 2, 2010 Ian McShane as Blackbeard First Look! Take a look HERE